BYLU DESIGN is a Shanghai based architecture studio. We create unique design and ideas for any kind of project, from home interiors to offices and architecture. We combine innovation and creativity to design spaces that brings value to your life.
Our way is: design and have fun! As for everything in life, we believe that, if you don't enjoy doing something, then doesn't worth doing it. Each of our project is like a dish: made through hard work and with the right balance of imagination, out of the box thinking and competence. All seasoned up with charm, experience and smiles.
We develop with every client a win-win approach: direct, honest and simple. The results are high quality, right balanced, never boring projects. We are open for collaborations and partnerships to ensure than each work, no matter the scale, will achieve the highest standard.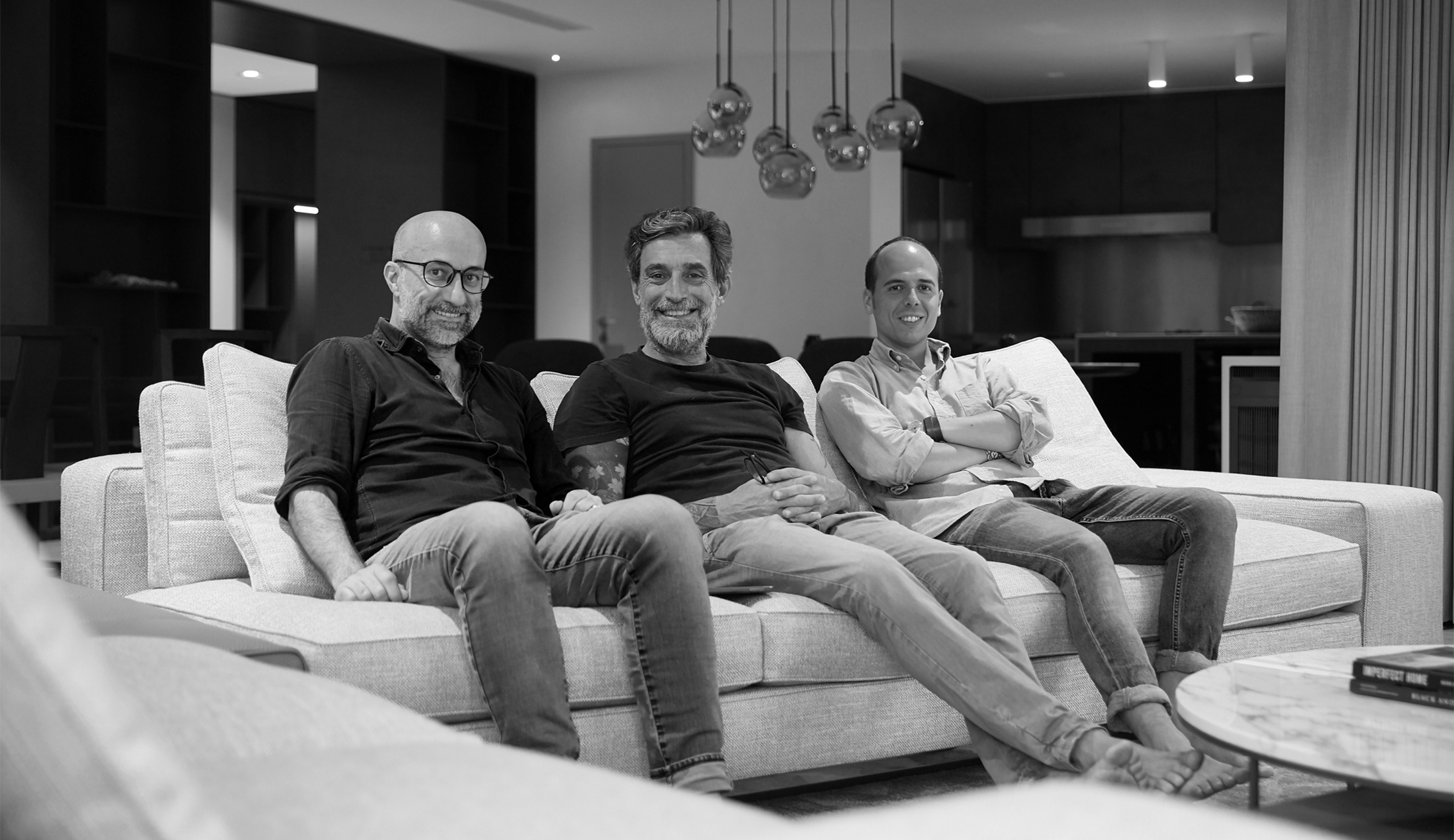 FOUNDER | CHIEF ARCHITECT
LUIGI ARCADU
Born in Milan, Italy
Graduated at Politecnico of Milan, university of Architecture
He cooperated with several architectural firms first in Italy and then in China where he has been chief designer for Maserati facilities implementation China and Asia pacific while founding BYLU DESIGN
BUSINESS DEVELOPER
STEFANO SCHIETTI
Born in Rome Italy
Graduated at La Sapienza University Rome, Italy
Cooperated with several European fashion and lifestyle luxury brands before joining
Luigi Arcadu in BYLU DESIGN
ASSOCIATE | SENIOR ARCHITECT
STEFANO BAI
Born in Genoa, Italy
Graduated from the School of Architecture at Genoa University,
After working as Junior Architect in Italy, in 2013 he moved to Shanghai. Since then he has worked on several project and competitions, both in architecture and interior design. Since 2017 he is Associate Senior Designer at BYLU DESIGN